The game is a turn based strategy game developed by Trion Worlds. It's played in a similar style to XCOM, but has the added depth of teamwork.
An Atlas Reactor developer talked to one of our own about the game. They covered a wide range of topics from gameplay to their business model.
We did a review of the game recently, and we absolutely loved it. Our very own Cosmic Engine got to talk to Jeff Hamilton, a developer of the game, an they covered a broad range of topics like how phases came about in the game, the amount of players, abilities, pay structure, and the future of the game.
Atlas Reactor's business model has been the subject of scrutiny, at least on steam. Their business model is not free-to-play, even though that's what Steam advertises it as. Ultimately, you can play the game for free but you won't progress in ranked play and you won't be able to purchase loot matrix items in the game. The game is priced at $29.99, and comes with a limited number of maps but all of their freelancers will be free when they get released. There are more noticeable difference between the two modes, and we've taken this infographic directly from their website: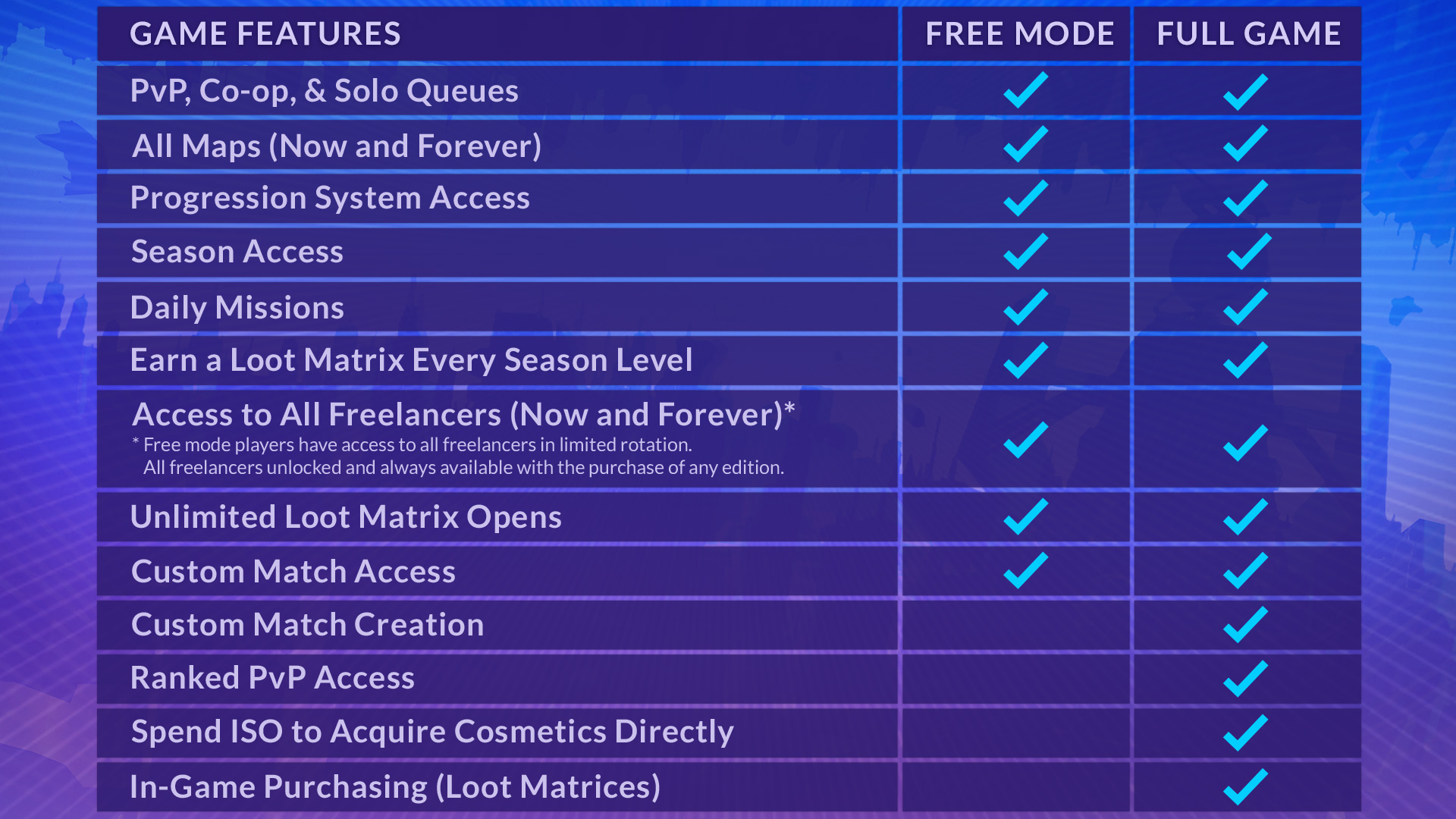 And there are a few more details that are important:
Free Mode participants will have their own randomized set of 6 Freelancers to use that changes every week
Free Mode players and Game owners will all play in the same queues, with the exception of Ranked matches
It was also interesting to hear the developer talk about the fear they had that the game was going to be received in a negative light. The future of the game will be rife with new characters, the next one is called Tigan who is basically a melee, fire-type ninja; as well as other two in the works. There is also another game mode in the works that is similar to a "capture the flag mode", which sounds incredibly exciting in a turn based, team strategy game.
We're excited for the future of Atlas Reactor. Have you been playing the game? What do you think of their free mode? Let us know in the comments below!