NieR Replicant ver.1.22474487139 Review
NieR was released originally in Japan in the year 2010 on the PlayStation 3 and Xbox 360, however, what some of you may not know is that the original release in Japan was a tad bit different compared to the release in the United States. Replicant was originally the Japanese release, while Gestalt was the U.S. release. While the story remains pretty much the same, the main character in Japan has portrayed as a younger brother and the U.S. main character is a father to a girl named Yonah. I had no idea at the time, which made the updated rerelease playthrough extremely confusing at first seeing as how it was based on the original version in Japan. However, being able to play through this classic hidden gem again was not only a satisfying trip down memory lane but also way better given the changes that came with this remaster. For those who have not played this, I highly recommend it for JRPG fanatics that want a great story and solid gameplay. Nier Replicant ver. 1.22474487139 was developed by Toy Logic and Square ENIX, and published by Square ENIX.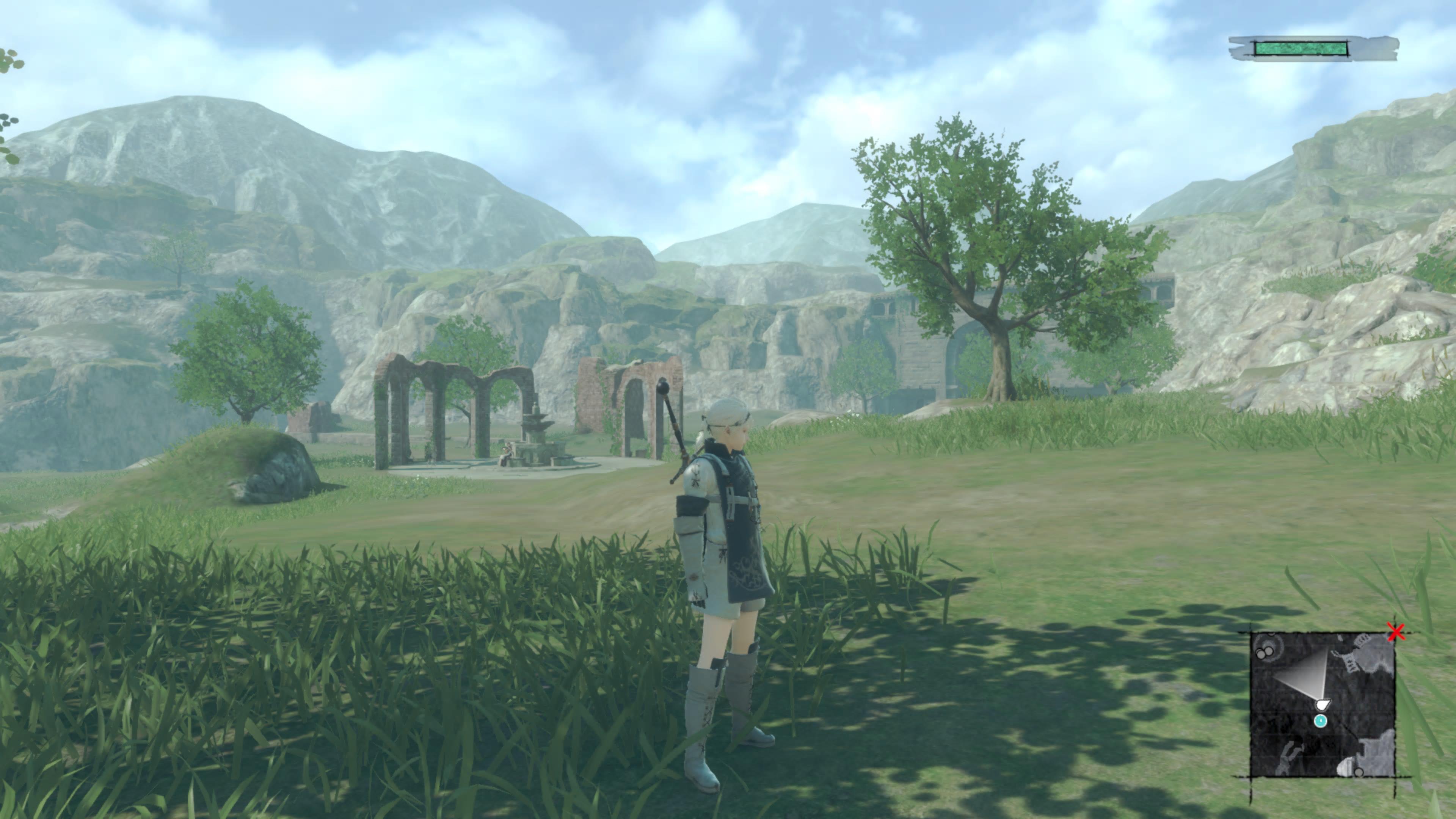 The story of NieR Replicant follows a young man caring for his sister Yonah, who is suffering from a disease known as the Black Scrawl that is slowly spreading throughout various villages. The man encounters a powerful book during his travels named Grimoire Weiss who grants him special abilities to fight monsters known as shades that have been terrorizing everyone. Weiss advises that he may be able to cure the disease if they retrieve Sealed Verses, and helps the young man on his quest to save his sister and humanity. For those who originally played the U.S. version, there are pretty much no differences aside from the main character changing from a father to brother and the year changing from 3361 to 3365. Other than that, you can still enjoy the same game with just a different relationship to Yonah.
The only major changes for the remaster were a huge graphical overhaul of the game and some additional story-cut content that was originally cut from the game. It was amazing to be able to step into this masterpiece with upgraded visuals and keeping the original voice actors. It also felt brand new with some of the extra content I never got to experience before such as the addition side quests from Popola and the addition mermaid episode. It was also nice to see new weapon sets and even a new word buff known as Ashurfarra. This game felt entirely renewed with all of the added content but also extremely nostalgic and just as emotional as the original game. They even kept the original soundtrack which is beautiful and one of the most memorable gaming soundtracks in gaming history.
There are only a few changes that I think could have been touched upon as per the previous version despite this being a remaster and not a remake. I would have liked to see changes to the side quests, for while they are easy they are also very boring, to say the least. I don't mind the occasional fetch quests, but none of the side quests had any real story to them and mostly consisted of fetch quests. That being said that was the standard of its time, so I am not surprised that was overlooked. My other issue is while I don't mind grinding, upgrading weapons not only was pointless due to the lack of difficulty and scaling, but drop rates were very low making material hunting a chore. While drop rates for healing items and items for defense, magic, and strength buffs were high trying to get a titanium alloy was a pain unless you increased the difficulty to increase drop rates. I would not complain as much but for trophy hunters, it can be a nightmare to try and grind the same dungeons over and over again that generally lacks luster after the first time. I will say the replayability for all endings is worth it off of the story alone to make it more worthwhile.
I loved revisiting this game in a new light overall, and I do recommend the game highly for new players or people that are playing the game again. It's just as easy to dive into as before, and just as heart-wrenching as the first time I played. The story is beautifully told, the gameplay did not age poorly at all, and they kept everything I loved about the game and just made it prettier. While the game could have used some better scaling and maybe some better drop rates, I think this remaster was done well.
DVS Score: 8/10