Fry's Electronics: An Obituary (1985-2021)
Like a certain iconic electronic music duo that also disbanded this week, Fry's Electronics is no more. For me, that is a big deal. Fry's Electronics was one of the biggest electronics stores that I frequented growing up. There were TVs, computers, video games, mobile phones, appliances, tools, toys, books, software, hardware, and in some locations, restaurants. At one point, one could spend hours in Fry's looking at the massive selection of products they had to offer. Before you headed to the checkout line, there was also a huge selection of snacks for your gaming sessions, including organic sour gummy worms and some extremely rare snacks that I still can only find online (looking at you, Mauna Loa Kona Coffee Glazed Macadamia Nuts).
When Fry's chose to close up shop on February 24, 2021, this put an end to an electronics retailer that offered far more than just products—they offered services such as PC building, audio installation, the list goes on and on. The very first parts that would end up in my PC came from Fry's Electronics. It was also an excellent place to find the latest video games. Even the tiniest electronic parts could be found at Fry's, like those little transistors that go in some circuit board for some project. Another thing that caught customers' eyes were the thematic stores. The location in Palo Alto, California was Wild West-themed, while the location in Sacramento was Gold Rush-themed. One of my favorites, the original Sunnyvale location, detailed the history of Silicon Valley, while the Las Vegas location (where I live now) was Las Vegas Strip-themed (obviously).
While there is no doubt that Fry's has had a reputation among customers as being empty shells of their former selves in more ways than one even before the COVID-19 pandemic, it is an institution that has fostered my interest in consumer electronics that led me to build my first PC a decade ago. From the early 2000s to the mid-2010s, I frequented Fry's at least once a month (if not more frequently) with my family and friends. While the writing was on the wall in the late 2010s, it took a global pandemic to put the final nail in the coffin of Fry's Electronics.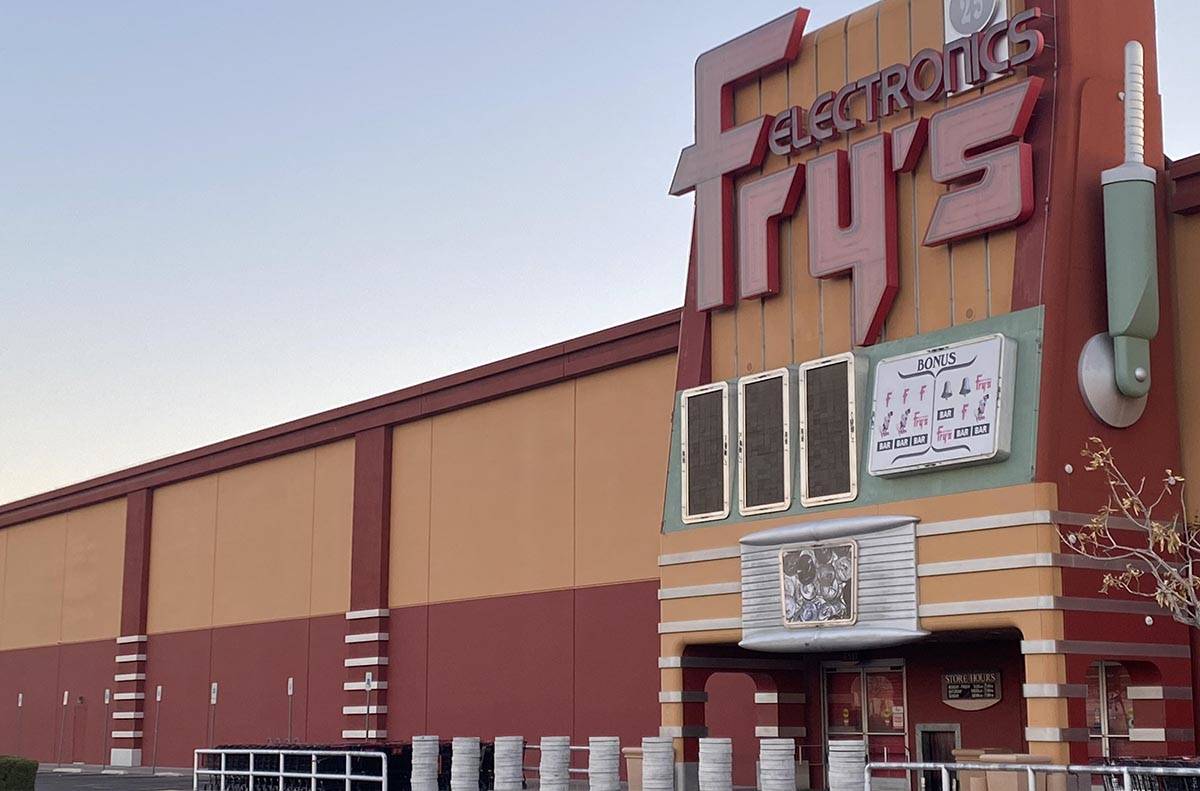 On their website, Fry's said: "After nearly 36 years in business as the one-stop-shop and online resource for high-tech professionals across nine states and 31 stores, Fry's Electronics, Inc. ("Fry's" or "Company"), has made the difficult decision to shut down its operations and close its business permanently as a result of changes in the retail industry and the challenges posed by the Covid-19 pandemic. The Company will implement the shut down through an orderly wind down process that it believes will be in the best interests of the Company, its creditors, and other stakeholders. The Company ceased regular operations and began the wind-down process on February 24, 2021. It is hoped that undertaking the wind-down through this orderly process will reduce costs, avoid additional liabilities, minimize the impact on our customers, vendors, landlords and associates, and maximize the value of the Company's assets for its creditors and other stakeholders."
It's been a great run, and may all their employees land on their feet and find something new as soon as possible.